SECURITY 18 - 24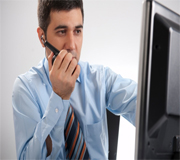 At Apprenticeship Skills we believe in young people, and the industry is also starting to see that it is good for business.  Apprenticeships are just one vehicle through which youngsters can be introduced and supported, with a structured training program and reduced costs for the employer.
Just like the Police, Military & other uniformed organisations young people are a key employment group from which to select new talent and potential stars of the future. New career pathways are starting to emerge in Events, CCTV, Door Supervision, Prison Transport, Training & Close Protection, as well as Management & Consultancy.
Apprenticeships are a way of encouraging employer participation giving young people the opportunity to gain work experience, new skills and a transferable level 2 qualification.  Employers can assist with and gauge their development with the Apprentice earning a competitive weekly wage.
Further pre-employment support can be given in the form of industry knowledge, interview preparation, a licensing rebate scheme and pre-employment training where applicable. Your Apprenticeship will take about 9 months and will be largely work based training.
JOB SEEKERS